Freight Company Darwin Offering Logistical Transport Solutions To and From Melbourne, Adelaide, Brisbane, and Perth
Are you in a situation where you need to move large or complicated freight in Darwin or the rest of the Northern Territory, but you have absolutely no idea how to approach it? Perhaps you have some especially valuable and delicate cargo in Melbourne, Adelaide, Brisbane, Sydney, Adelaide, or Perth and you must ensure that everything is moved from A to B with zero room for error. Whatever the case, Darwin Transport can make all of your logistical nightmares a pleasant dream.

We are always striving to provide our valued clients with full-service logistics solutions with expert precision. We understand how stressful and overwhelming the logistics behind moving big heavy freight can be, which is why we thrive under pressure. Our experienced team of logistics wizards are well-versed in all things freight-related and can bear the full weight of the load so that you don't have to.
What we do
anyone who needs
freight moved
Your One-Stop Transport Solution in
Darwin & all of Northern Territory
Darwin Transport is the ultimate name offering one-stop comprehensive, transport & logistics solutions to meet tailored needs of clients. Our services cover Darwin and all of Northern Territory and we offer weekly pickups from Perth, Melbourne, Adelaide and Brisbane. With our streamlined interstate operations with regard to mining, construction, domestic, industrial and other sectors, we meet all the logistics and transport needs of our clients, and too with competency, professionalism and perfection.

We offer end to end transport and logistics solutions, involving off-site receipt and dispatch of specialised as well as general freight, heavy haulage, and critical transport services with the help of state-of-the-art machinery and technology.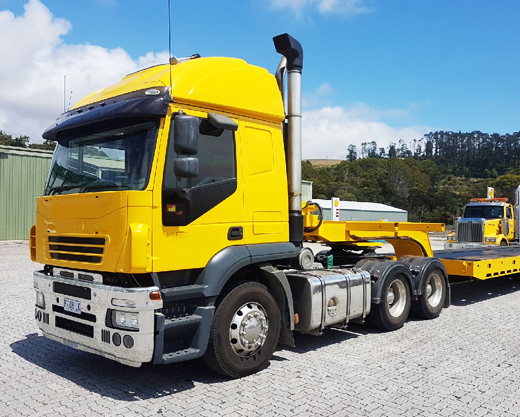 serve Darwin and all of the Northern Territory
We serve Darwin and the entire Northern Territory, thus covering a wide area to meet our client's diverse needs.

Honest , Reliable and trusted
We ensure transparency, honesty & integrity and this makes us a trusted name in the industry.

We are fully insured Australia wide
We are an Australia-wide fully insured company and all our experts are licensed and bonded.

Western Australia Accredited
We are a WA-accredited company and that is the reason why you can blindly rely upon us.
Freight logistical Haulage Services by
Darwin Transport
While the main bulk of our services include mine site deliveries, oversized loads, farm machinery forwarding, interstate boat transport, and auction collections (to name a few), we take great pride in being one of the few Darwin transport companies who can provide bespoke logistics for a wide variety of requirements.

In other words, if you've been told: "it's too big to move", "it's too risky", or "that's a little too complicated for us"; then pick up the phone and give Darwin Transport a call today – because heavy haulage in Darwin that the lesser companies can't handle is our bread and butter.

So, would you like to rely on one of the leading transport companies in Darwin for your heavy transport requirements? If so, we'd love to hear from you!

We service all of the Northern Territory, but also offer freight solutions to and from Melbourne, Adelaide, Sydney, Brisbane, and Perth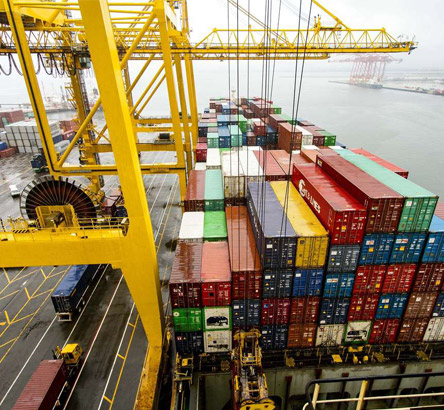 Client Testimonials
I was relocating from Melbourne to Darwin and I had to relocate my movable home. I hired Darwin Transport and they did wonderful work. They transported my entire home absolutely intact. I am so impressed! It's really a great job I must say.

Vanessa Daniel
I moved from Darwin to Sydney and I had to move my boat as well. I was sceptical about it, but Darwin Transport did a tremendous job. It was awesome and I was so amazed. Keep up the good work, Guys!

Robyn Mcdaniel
I purchased from Auctions in Darwin a Haines Hunter 21c I was a bit afraid of having it transported all the way from Darwin to here in Perth. But Darwin Transport did it wonderfully. It was fast and safe. Thanks, mates.

Bernard Davidson
I was looking for a transport company that could relocate my caravan from Sydney to Darwin. But it was Darwin Transport who met the professionalism I was expecting. Thanks, blokes for this!

Gary B
We have used Darwin Transport for the past 3 years and have found them to be on time with pick up and delivery times, and with zero damage to our products. We have used many other transport companies over the years and found there is always problem we have to follow up with, But with Darwin Transport its as simple as a quick phone call and all our freight seems to get done no hassle to us at all. I would suggest any one who needs freight in or out of Darwin to give these guys a try as I am sure you will be very happy also. Regards Simon Simon
Need to Transport Something?
We Can pick up from Perth, Melbourne, Adelaide and Brisbane Weekly